Enchen Mint 3 Oral Irrigator Electric Water Flosser 140ML 3 Modes Teeth Cleaner Water Jet IPX7 Waterproof Dental Flusher
AED 129.00
High-frequency Pulse
Water Pressure stability Control
Three Cleaning Modes
0.6MM Standard Diameter
Smart 3 Minutes Power Off
IPX7 waterproof
Detachable water tank
Description
High-frequency Pulse
1900 times/min high-frequency pulsed water flow to wash away bacteria and food residues in the hidden parts of the mouth. Such as a miniature high-pressure water gun, is fast, accurate and ruthless for the residue in the designated part of the oral cavity, and it can be cleaned with one flush.
Water Pressure stability Control
With the function of water pressure stability control, the irrigator can maintain a stable water pressure under different voltage values, and the water pressure will not decrease due to the reduction of electricity during use.
Three Cleaning Modes
A comprehensive and delicate cleaning solution for the complex and sensitive oral cavity.
0.6MM Standard Diameter
The diameter of the nozzle mouth is as small as 0.6MM, which can easily shuttle between the teeth, and deeply and accurately clean the gaps between the teeth and the dead corners of the oral cavity.
Smart 3 Minutes Power Off
After 3 minutes of turning on the machine, the dental irrigator will automatically stop working to avoid the situation that the machine is dry and damaged due to the user forgetting to turn off the machine.
IPX7 waterproof
The whole machine can be rinsed, and it can be washed immediately after use, so it can be kept clean at all times.
Detachable water tank
The water tank and nozzle are made of highly transparent material, and the dirt in the water tank is clearly visible. The detachable water tank is designed to facilitate timely cleaning of scale, dust and other contaminants in the water tank.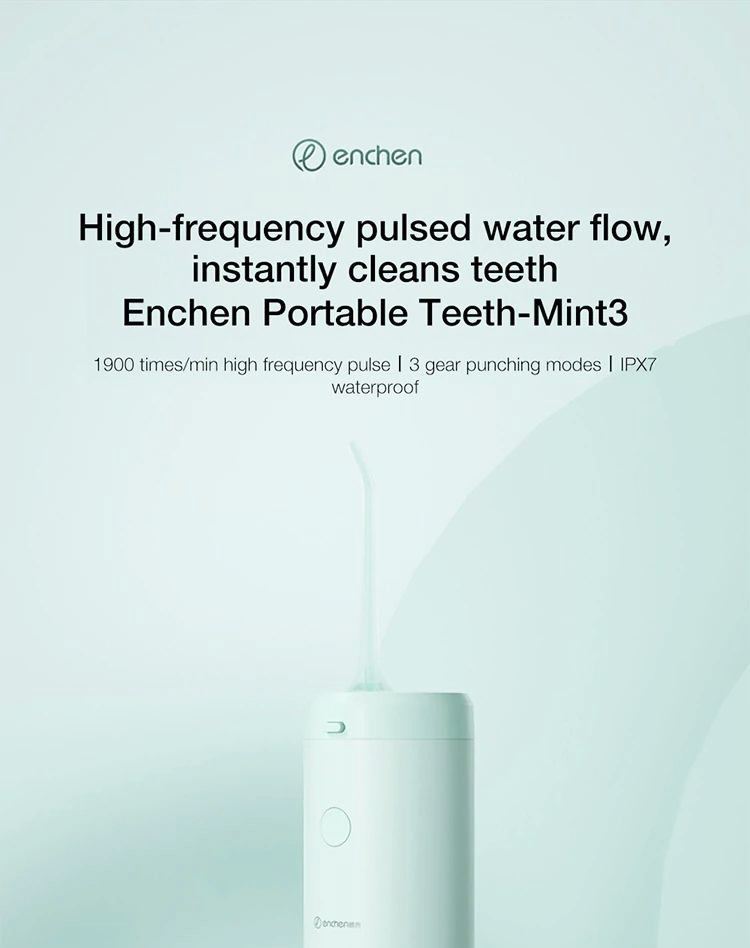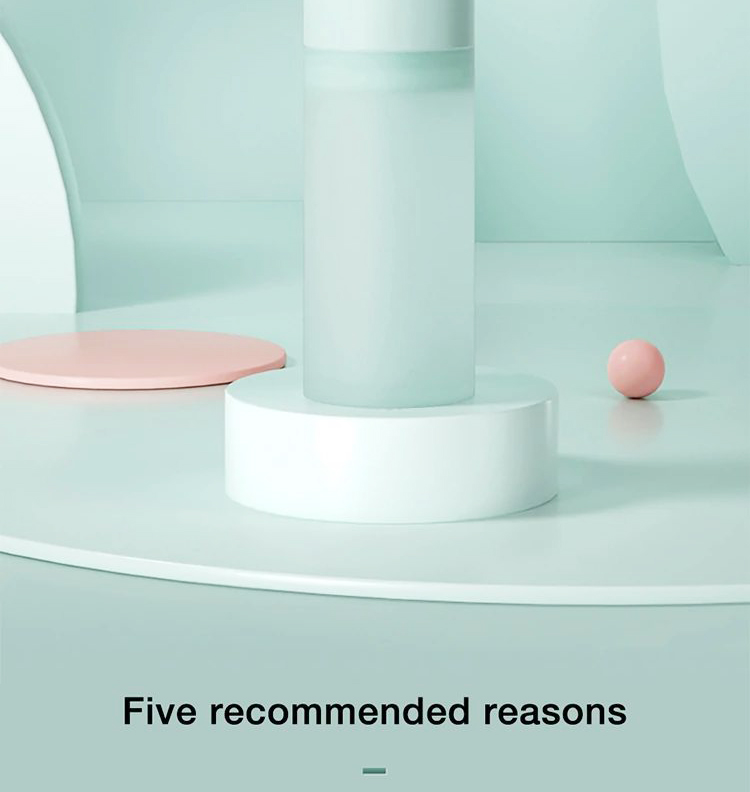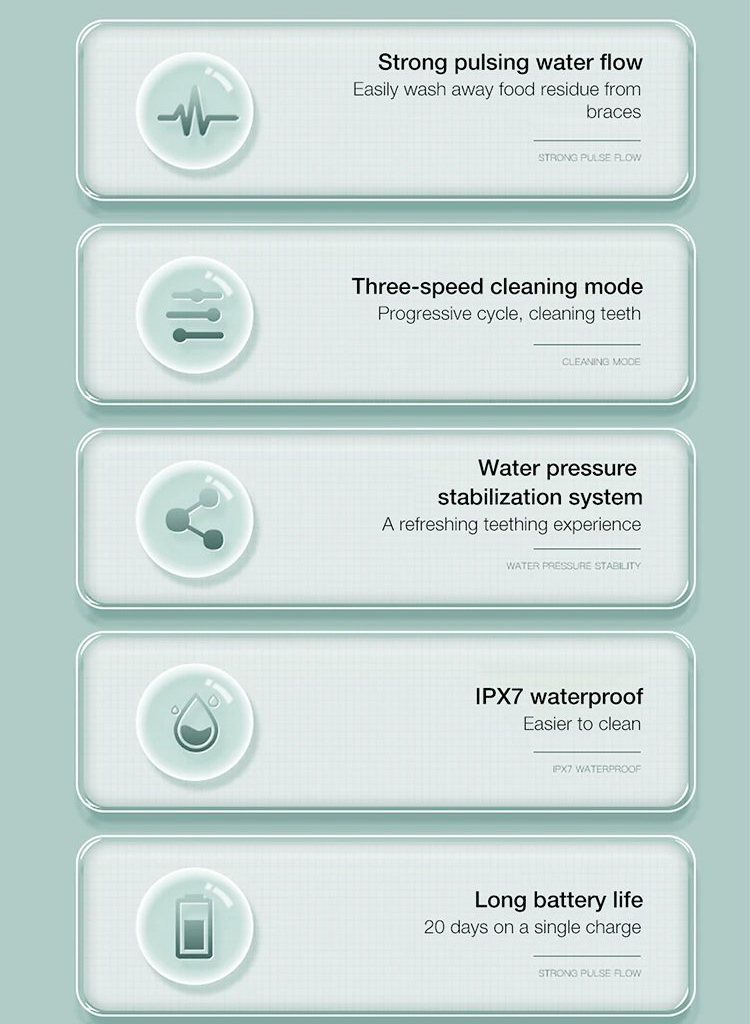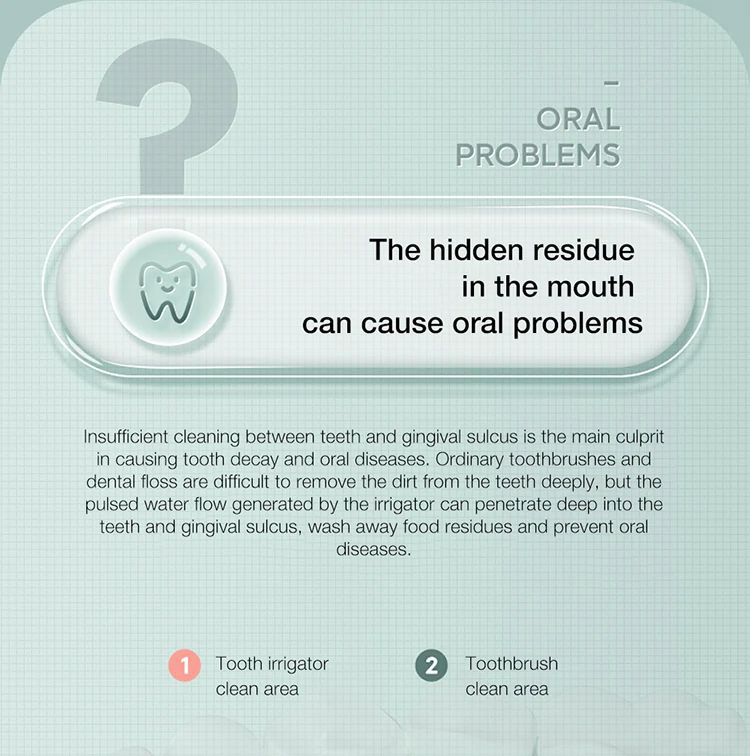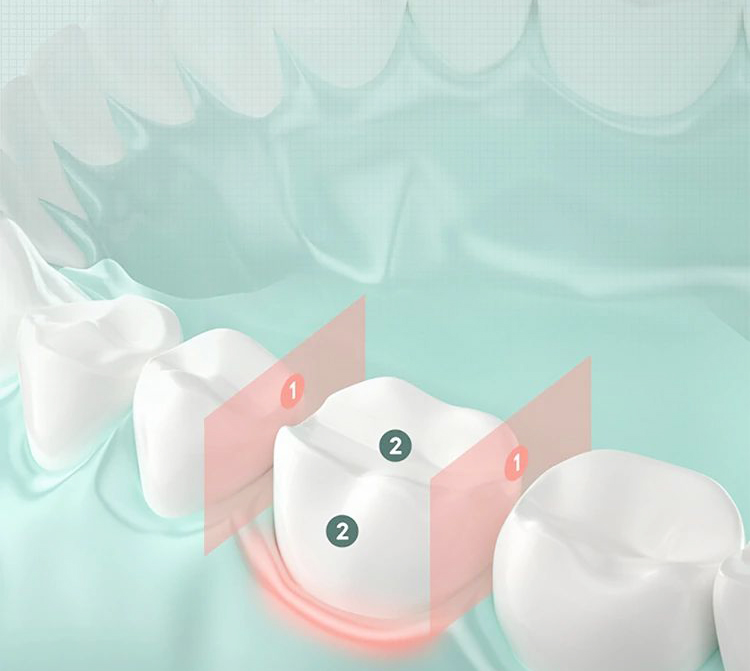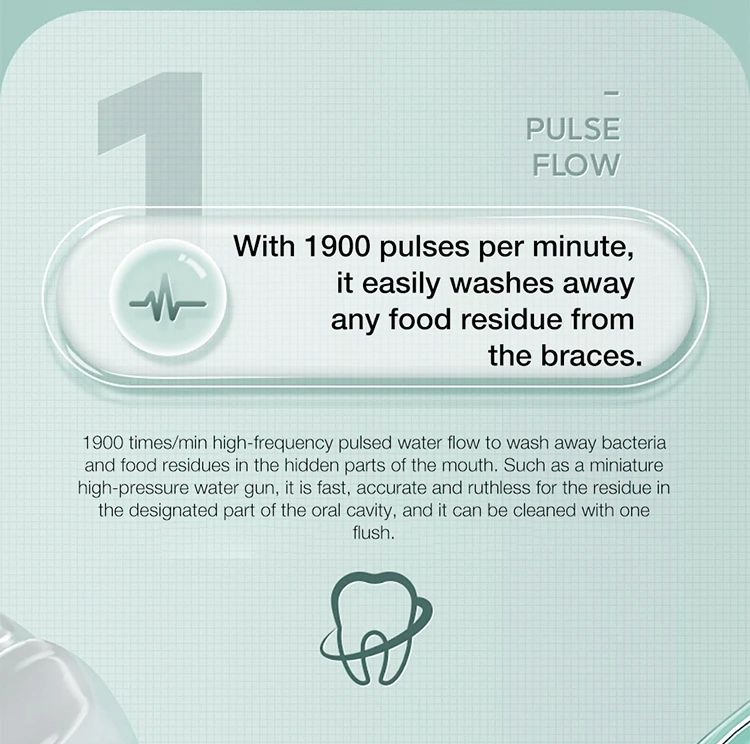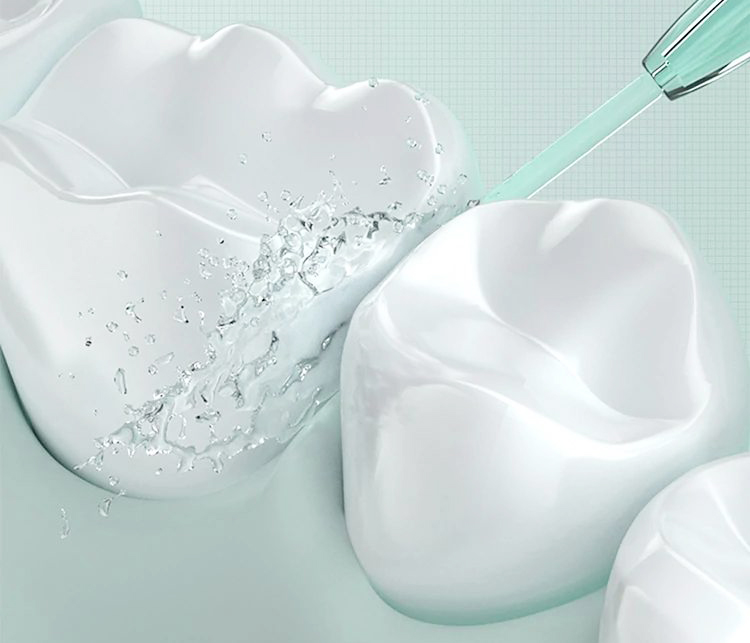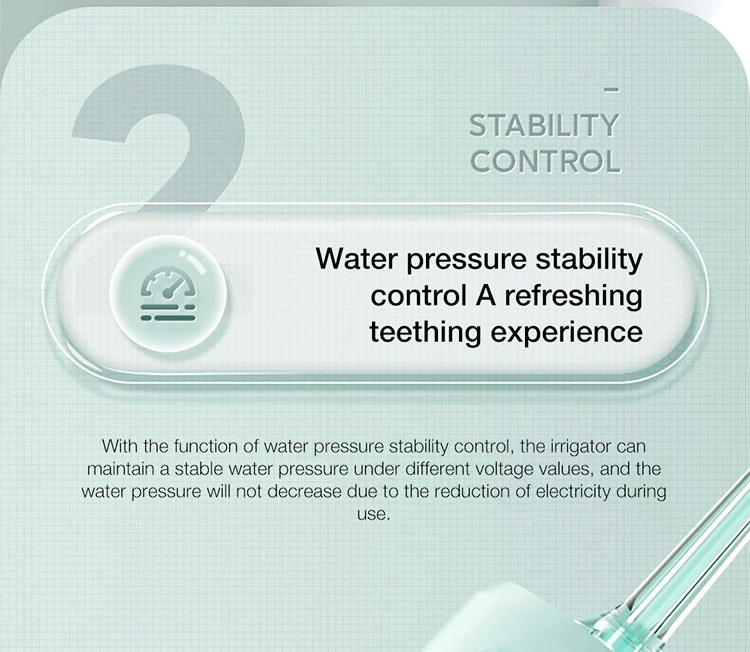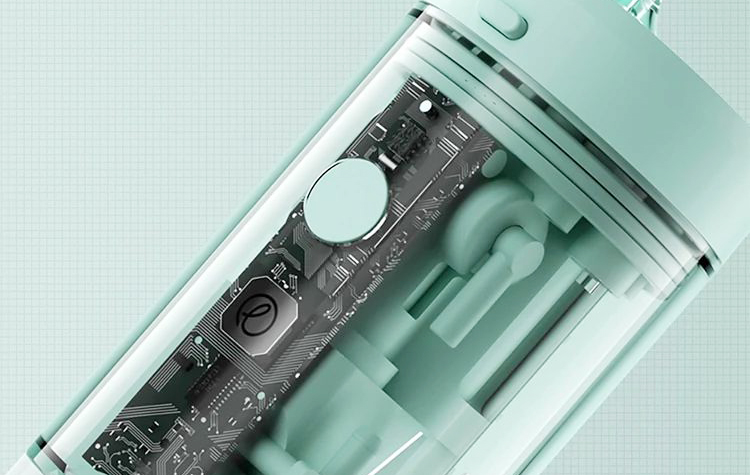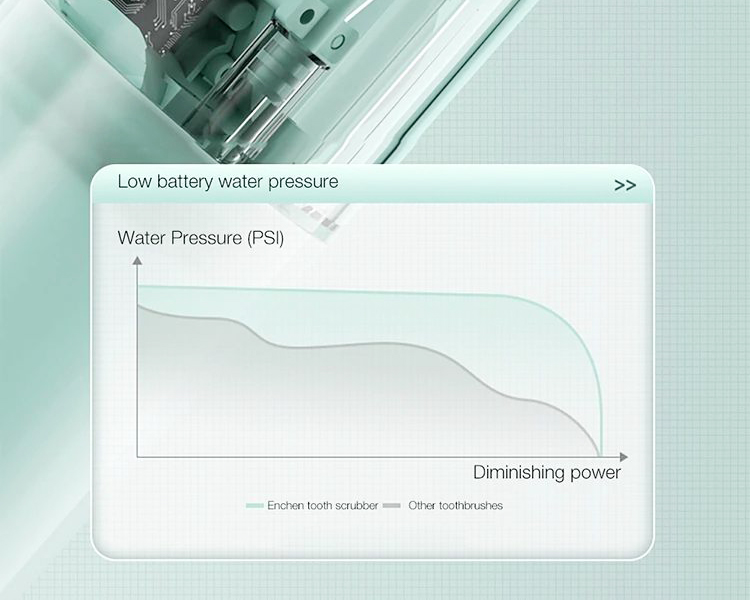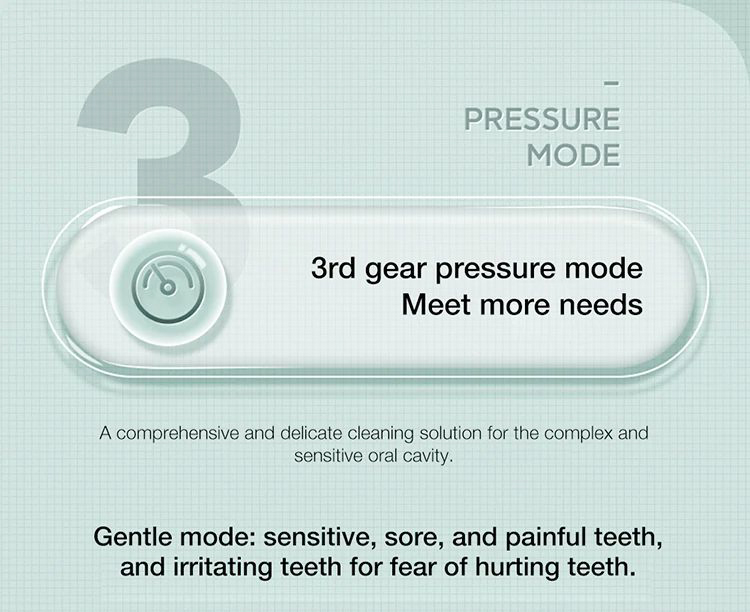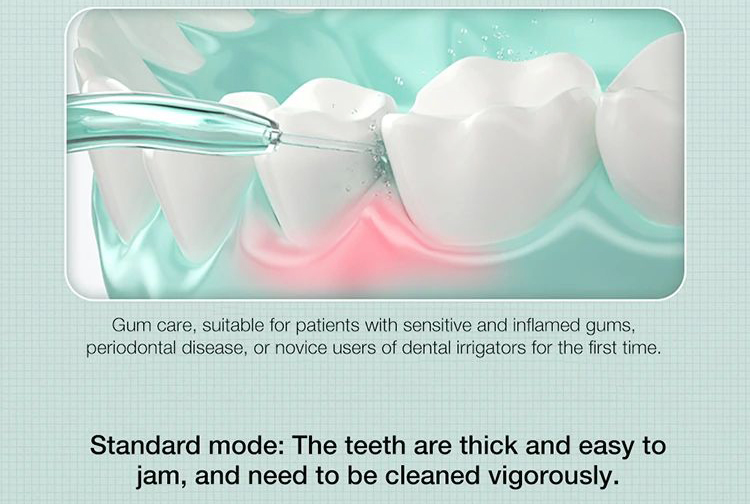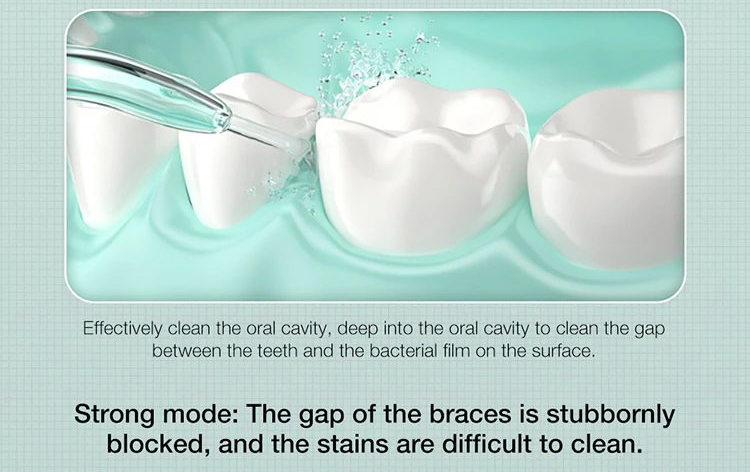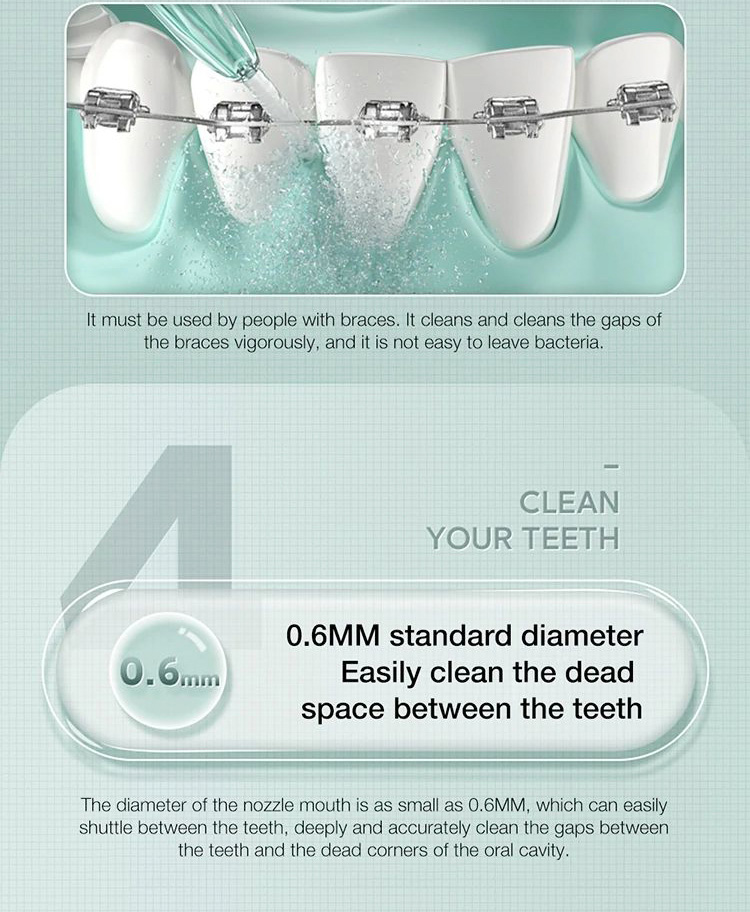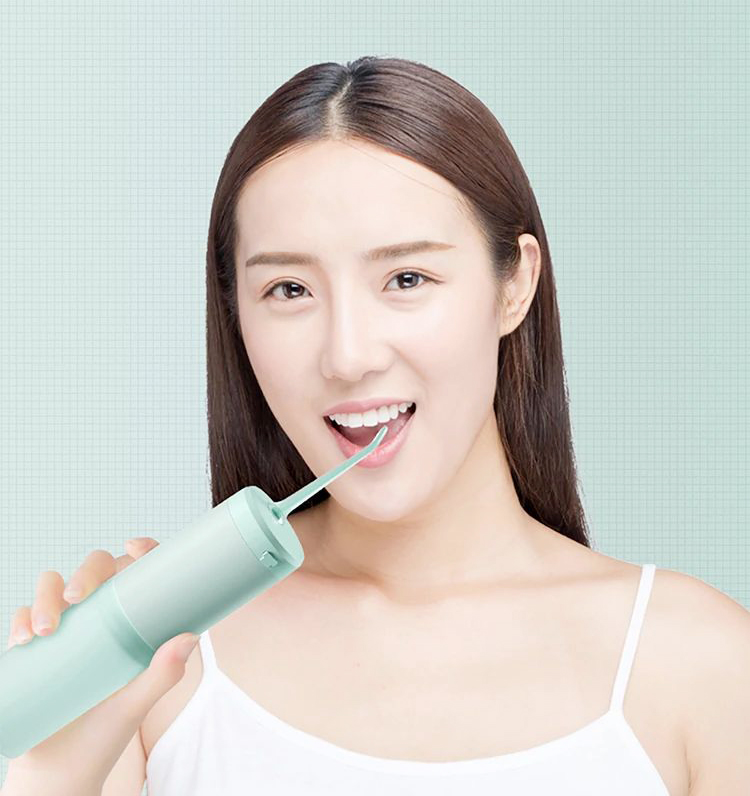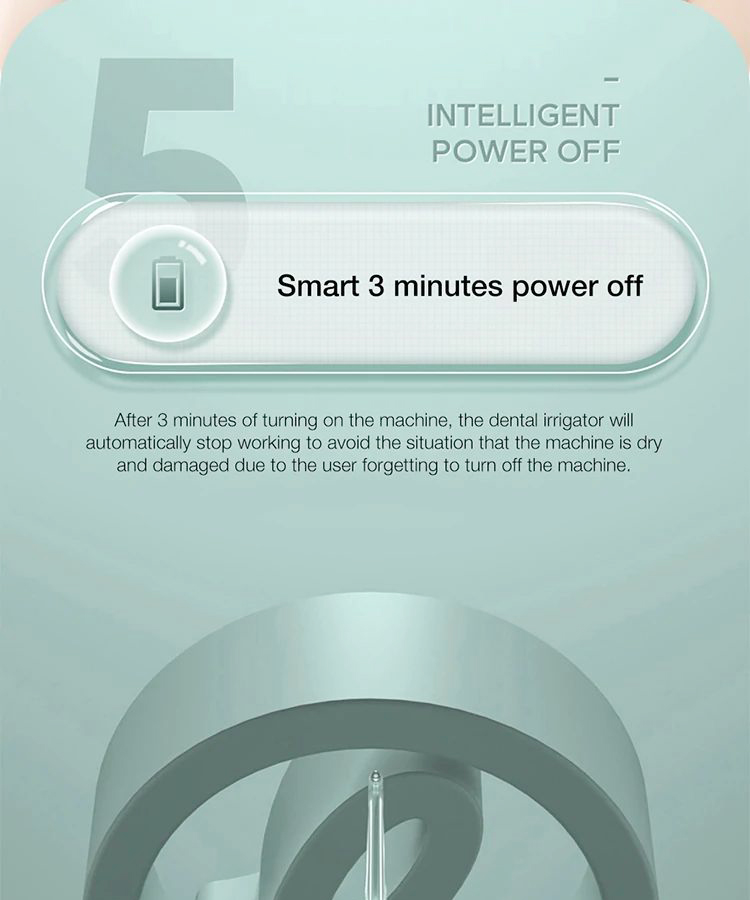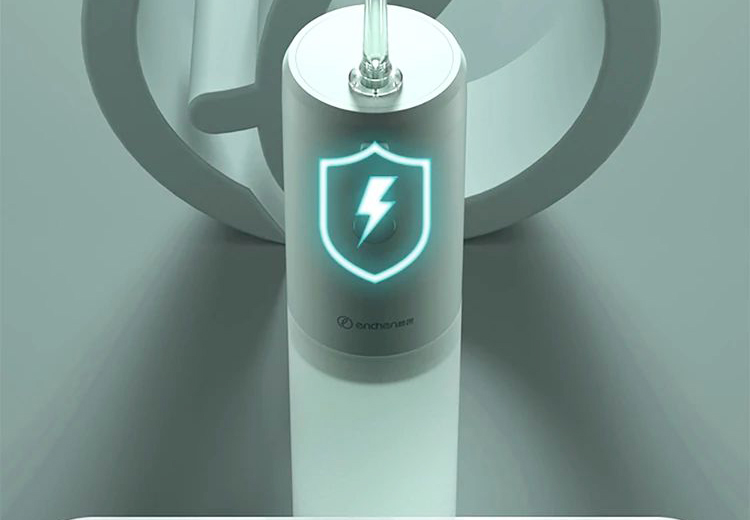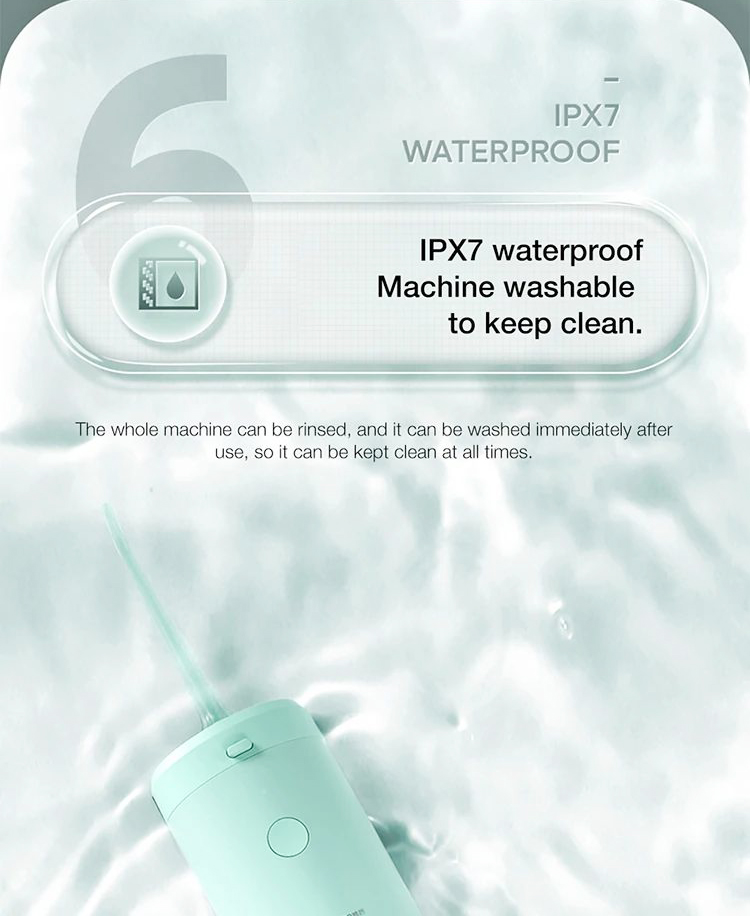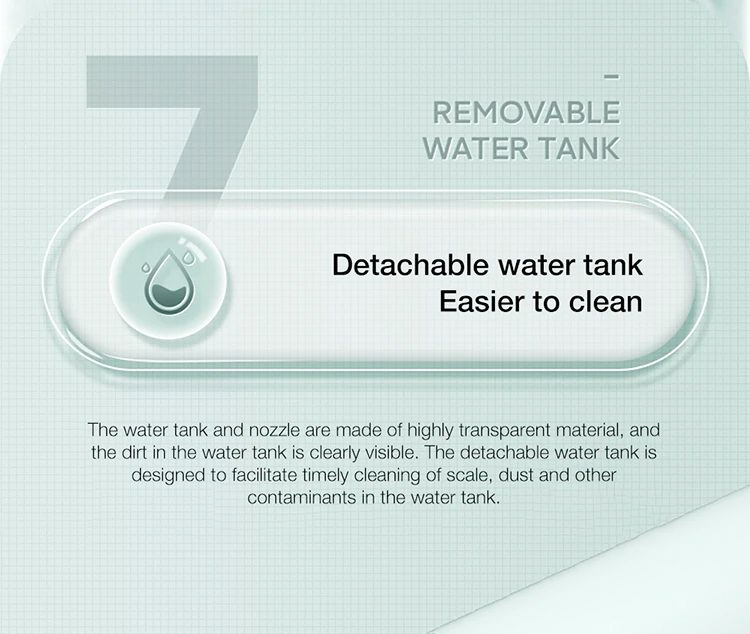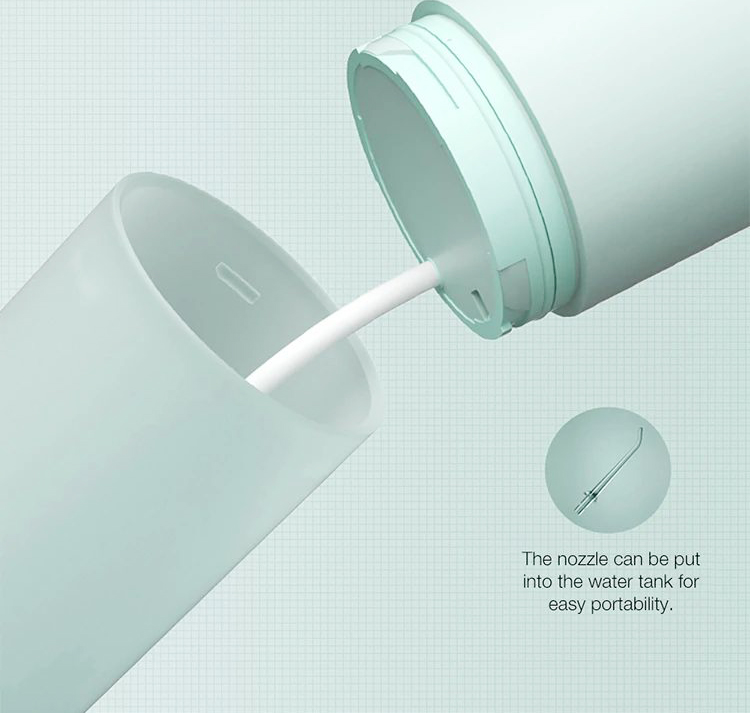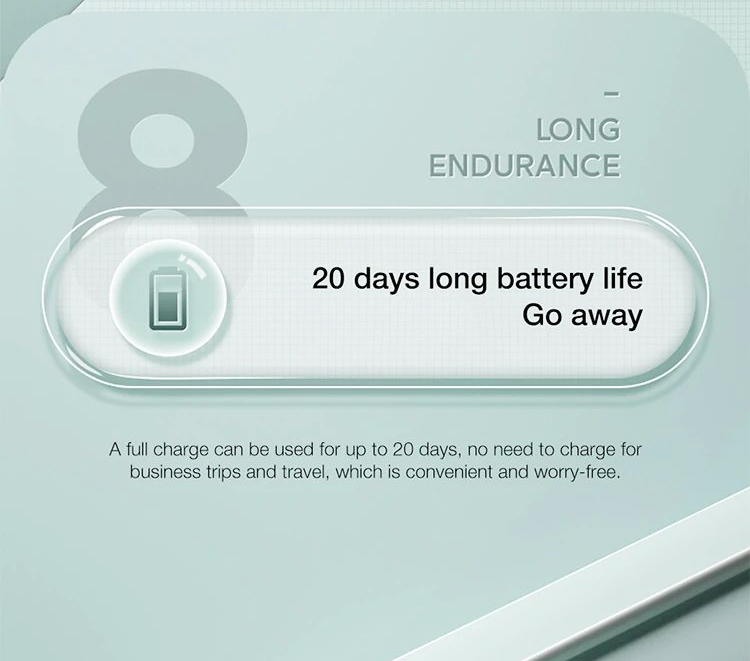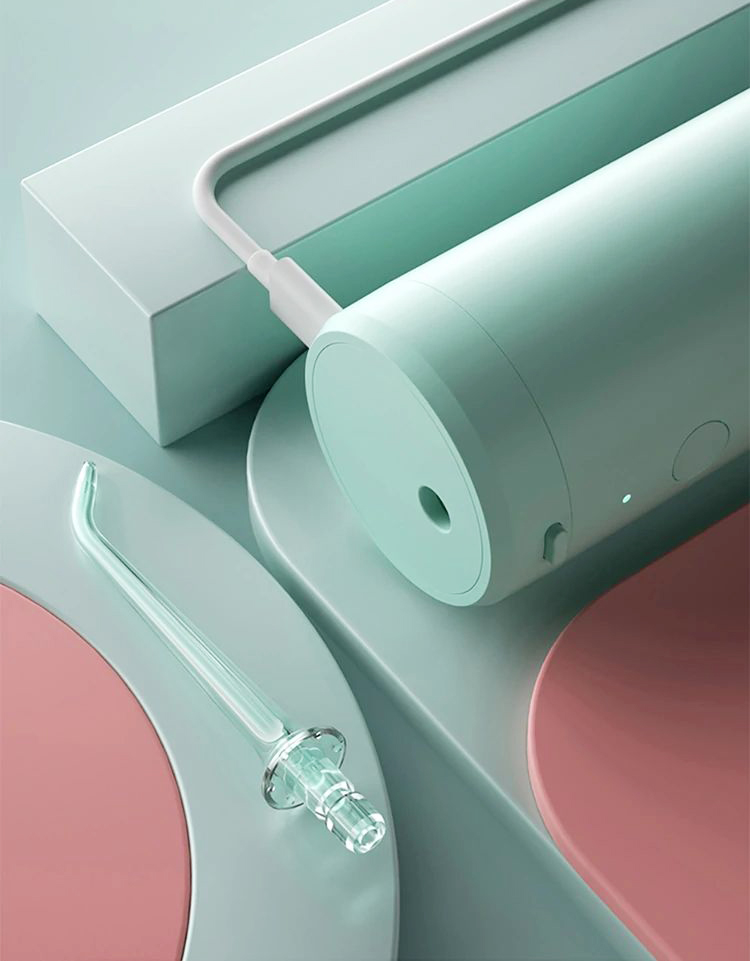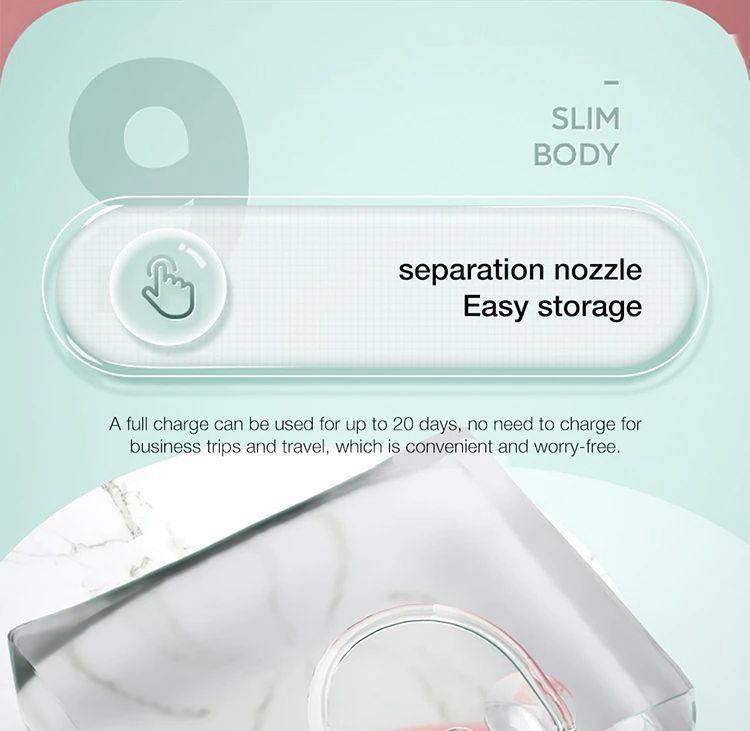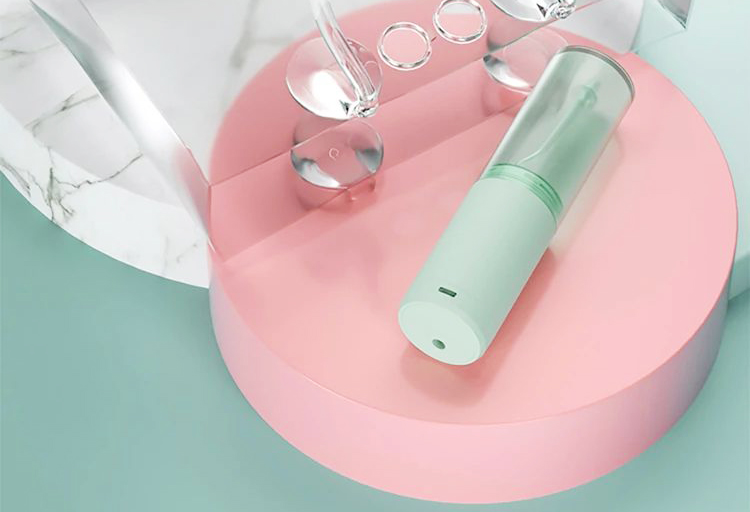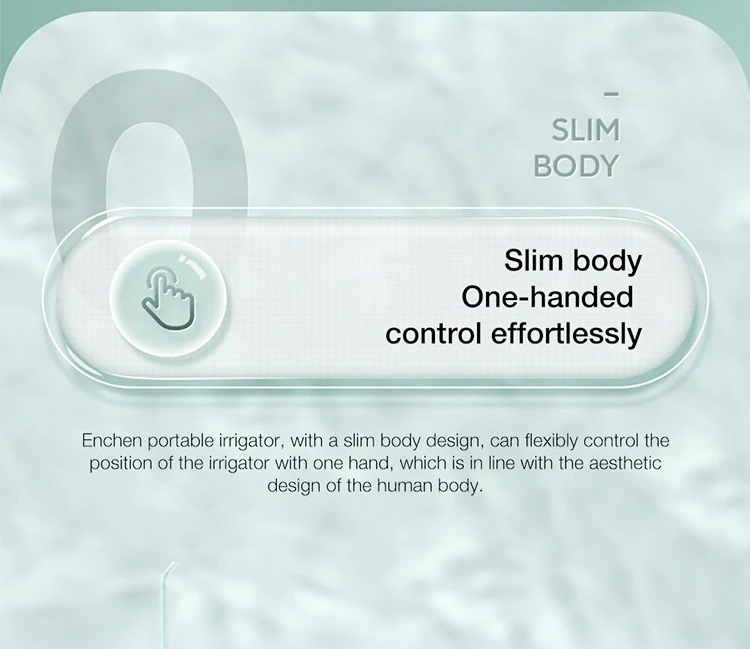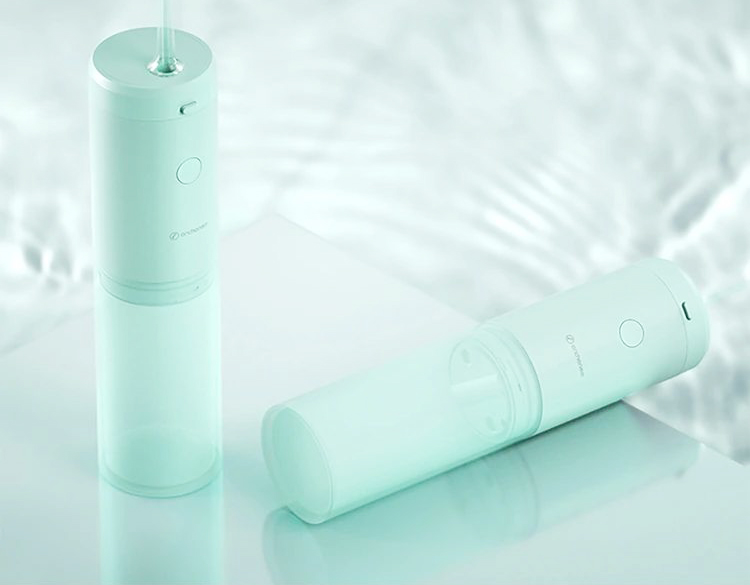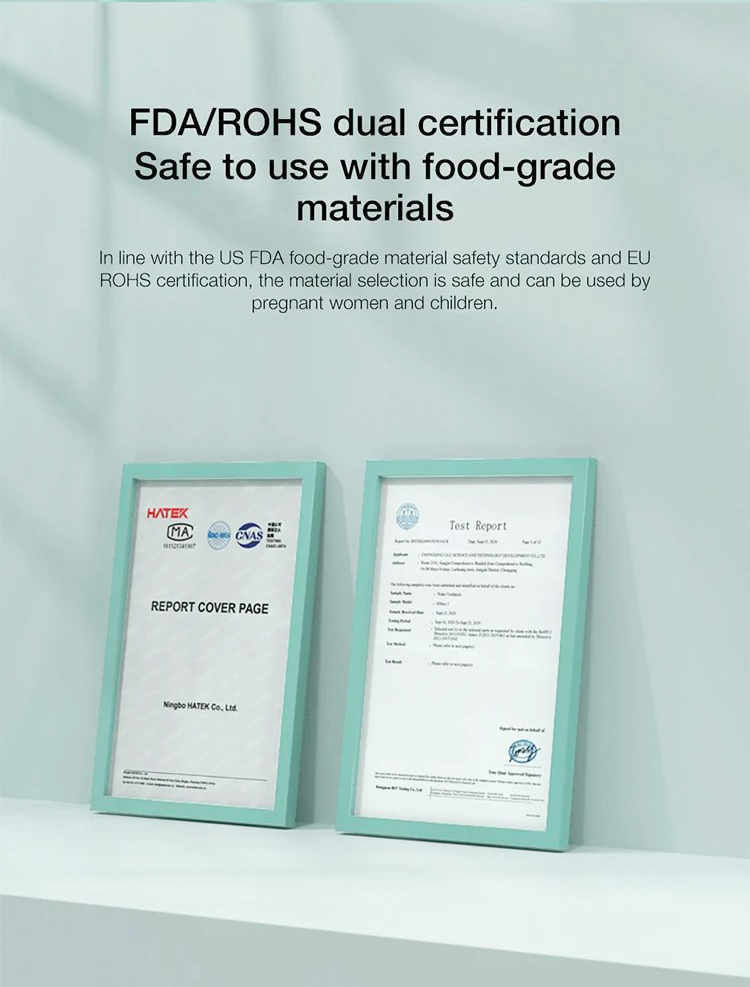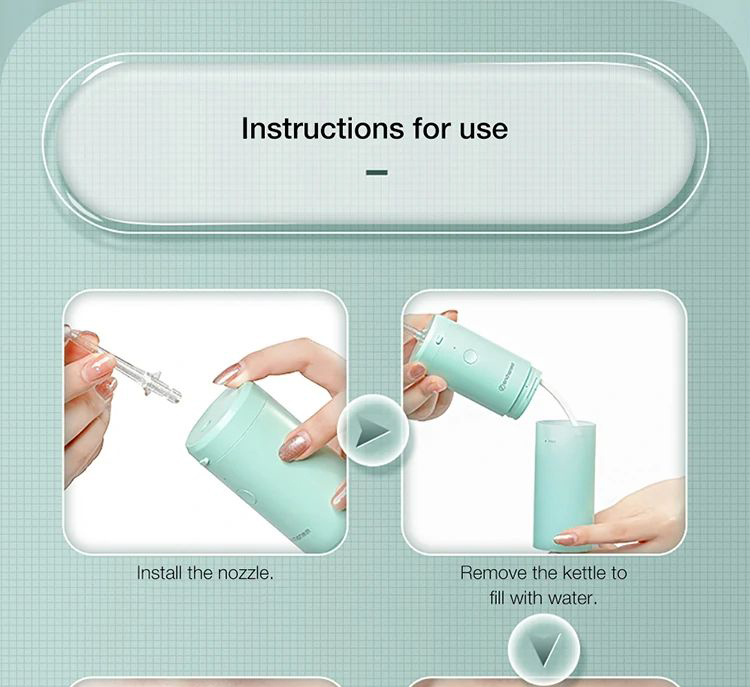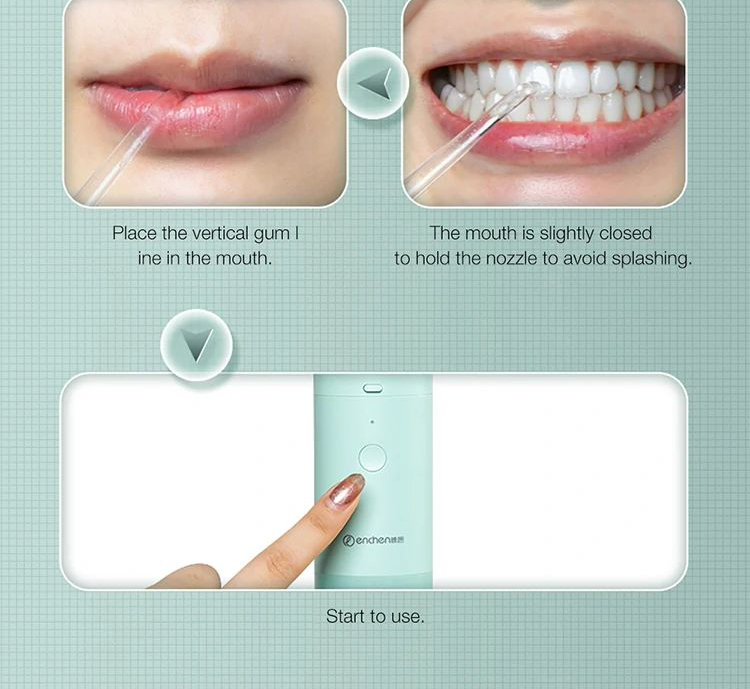 Specification
General
Brand: Enchen
Type: Oral Irrigator
Model: Mint 3
Color: Green
Specification
Rated voltage: 3.7V
Charging voltage: 5V
Rated Power: 4W
Water Tank Capacity:140ml
Waterproof Grade: IPX7
Package Contents
1 x Oral Irrigator
1 x Cable
1 x Manual
Reviews (0)
More Offers
No more offers for this product!